What we do
 At the Munster Lost and Found Pet Helpline, we help lost pets find their way home.
What We Do
At The Munster Lost and Found Pet Helpline (RCN: 20074630), we help lost pets find their way home. Since our foundation, we've reunited hundreds of pets with their families, and found loving new homes for many more. We seek to reunite lost pets with their owners through our helpline and database of lost and found pets in Munster. Our helpline provides practical advice on responsible pet ownership to all pet owners, as well as those who have lost or found a pet and are unsure of what to do.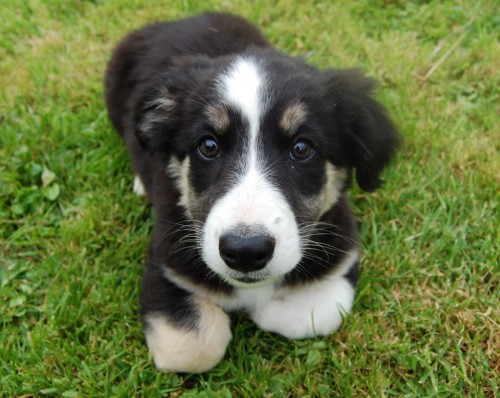 In emergency situations, we provide shelter for stray pets, either at our small rescue centre in Cork, or with one of our foster families. If an owner is not found, we find loving new permanent homes that are thoroughly checked before the pet is adopted. We have a small group of dedicated volunteers who work with our rescues, helping to prepare them for new homes by spending time with them and socialising them. Every pet that we rehome is neutered or spayed, as well as being fully vaccinated and microchipped. We will never allow a healthy animal in our care to be destroyed.
How We Are Funded
We are an entirely voluntary organisation – every cent we raise goes directly to caring for the dogs and cats we've taken in, as well as keeping the helpline up and running.
We are very grateful to receive a sum of funding for which we apply to the Department of Agriculture, Food and the Marine yearly. This grant helps us to pay for veterinary care, to make repairs to our shelter accommodation, secure behavioural training for dogs going to new homes and to maintain our helpline telephone lines. The latest grant received was €24,200 in for 2023.
However, this grant covers only a portion fraction of our annual expenditure on veterinary bills and operating expenses for our helpline and small shelter. This means we are hugely dependant on the generosity of our supporters  in order to continue our work. We are incredibly grateful for any donations we receive; every euro donated is a huge help! Click here to find out how you can help us.
Our Mission and Values
Mission
To rescue, rehome and reunite lost and abandoned pets across Cork and the broader Munster region, while promoting the welfare of all animals
Values
Our primary focus is – and always will be – the animals that we work to rescue, reunite and rehome
We work together to promote responsible ownership of pets (including active advocacy of neutering) while working against animal cruelty in all its forms
We are an entirely voluntary organisation; acting ethically and transparently is of critical importance to us
We value our volunteers and supporters and recognise the importance of social inclusion and diversity within our organisation
We will work to achieve our mission with honesty and integrity at all times