One of our wonderful volunteers has joined us in a brilliant opportunity from a place of sadness.  Sadly she lost her wonderful, brave K9 Cavalier "Casey" who took his own steps across the "Heavenly Rainbow Bridge" recently. This challenge is in memory of Casey and and all of our pets who have gone across that same bridge.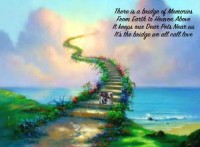 The Danyang–Kunshan Grand Bridge is a 164,800 Meters – 164.8 -kilometer-long viaduct on the Beijing–Shanghai High-Speed Railway. It is the world's longest bridge. Join us in November 2020 to virtually walk across this bridge to raise much needed funds for Munster Lost and Found Pet Helpline.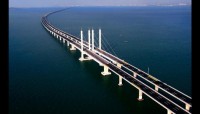 Anytime during the month of Nov just walk a few km to remember a dear departed "Fur Buddy" or take a walk with your current dog and enjoy their company.
Nominate one or more of your "Fur Buddies"  (current or passed) – Submit their name and make a donation of €5.00 per buddy via the Donate button in the sidebar of our donations page via Paypal or Credit card.
You must include your name, your pets name and your telephone number in the message field of your donation to be entered into the Prize Draw.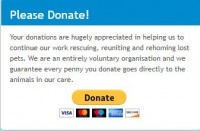 At the end of this Challenge, one lucky "Fur Buddy"  will be selected to receive a unique 
pencil portrait of themselves worth over €100! 
All participants progress will be tracked, to submit your distances walked, please comment in the reply box below, you can do this daily, weekly or whatever suits you and I will update the tracker on a regular basis.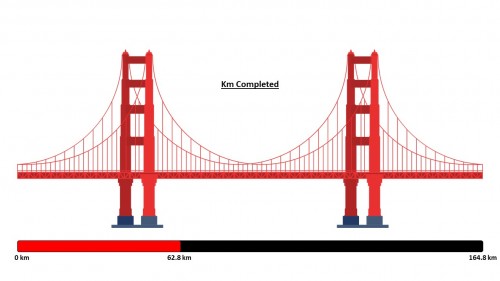 30/11/2020 – Over four bridges walked!!!  A total of 761.40Km from those that logged their mileage that is brilliant!!!!
Thank you to EVERYONE who took up the challenge or supported it via donation <3. Thanks to you our shelter animals, fosters and long term fosters are guaranteed a safe place, a warm bed and a full belly until the New Year.
Congratulations to our winner Sinead Chadwick who chose to have the portrait done of her dearly departed Daisy whom she she adopted from ML&F Pet Helpline and gave her best life life.